Although the main purpose of a watch is to tell the time, it has evolved as a fashion statement over the centuries. The era of the hourglass watches and sundials is long gone. Watches are now considered to speak volumes about the wearers' standing in society.
Until 1810, there were only pocket watches that were carried in a pocket and hung with a chain to the neck. The wristwatch is a smaller version of the pocket watch and is a relatively recent invention. There have been and are watches that are powered differently, like self-winding, battery, digital, kinetic, light-powered, and thermal-powered watches.
The variety of watches that are found in the market is mind-boggling. Some watches show two different times, so if you are travelling, the time back home is also shown along with the time of the place you are in. There are waterproof watches that can be used underwater with a covering that protects them from getting wet. Even if you do not plan on swimming while wearing a watch, you can purchase them just to protect your watch from getting spoiled during day-to-day activities or when it rains. Stopwatches are used in sports for tracking exact timing, to the second.
Wearable watches equipped with heart rate monitors provide real-time information on heart rate while exercising or engaging in physical activities. This feature is particularly beneficial for individuals with heart conditions, as it allows them to monitor their heart rate and ensure that they do not exceed their safe range during exercise.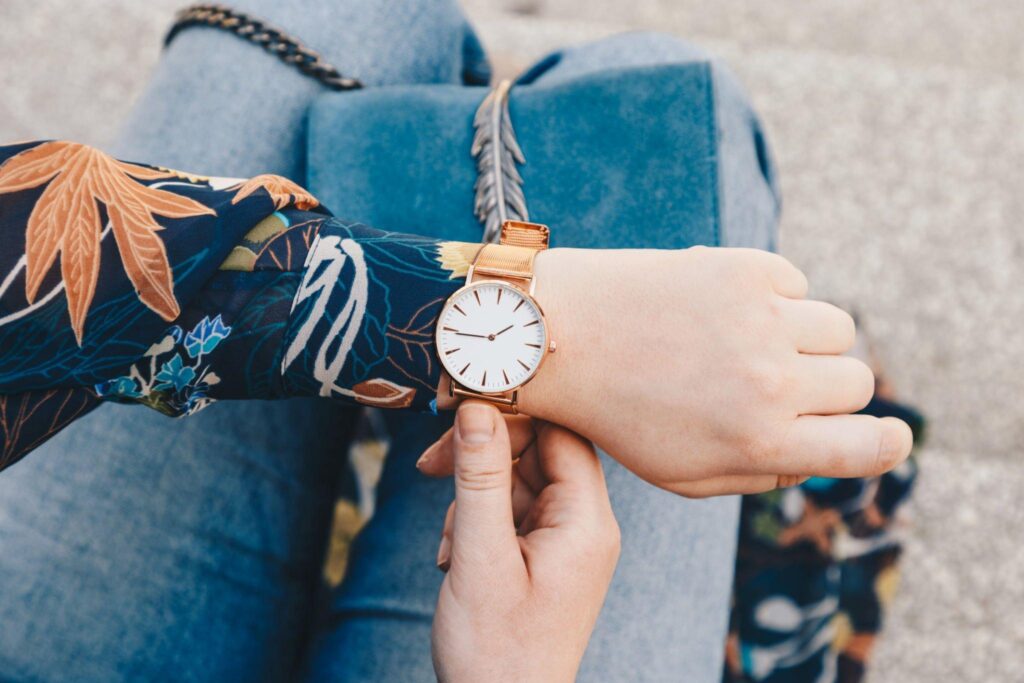 Today, watches are also dressy, classy, and exude style. You get watches to match every outfit, mood, and every event. The various features combined with a great look make the most in-demand accessories. 
There are numerous brands of luxury watches today. Famous brands include Invicta, Cartier, Seiko, Tag Hauer, Rolex, and many more. 
Watches come in all metals, including gold and silver. They are also set with precious stones. The most popular are diamond watches. Diamond watches are a craze despite being the most expensive. People are spending as much on a watch as they would on jewellery, or in some cases more. Even jewellery stores stock watches these days.
These jewellery watches made from precious metals and precious stones such as diamonds, sapphires, rubies etc., are available for both men and women. Men's watches have undergone a transformation, and even if they are still large and have a different look when compared to women's watches, they come in all styles and shapes and look many are extremely fashionable.
There are well known leading brands that are making these jewellery watches, and they include big names in the watch business, like Gucci, Rolex, Tag Huer, Tiffany, Tissot, Swatch and some others.  
If you take pride in your fashion choices and want a timepiece that not only serves its purpose of telling time accurately but also adds a touch of glamour to your outfit, then you might want to consider purchasing one of the latest jewellery watches that are currently very popular. These watches come in various styles, designs, and materials and are sure to turn heads wherever you go. They are also an ideal choice if you are looking for a special gift that your loved one will cherish.